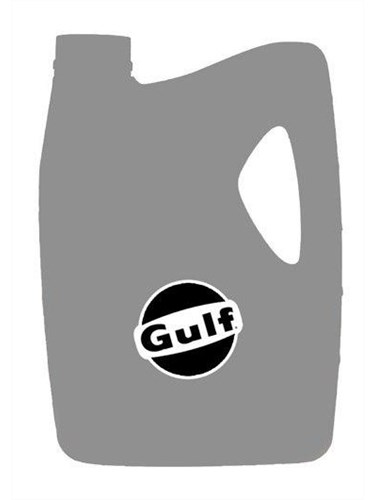 Gulf Formula S 0W-30
Fully Synthetic Motor Oil
Gulf Formula S series are fully synthetic passenger car motor oil specially developed for the most modern high output gasoline engines in passenger cars, sport utility vehicles, vans, and light-duty trucks. It is blended with fully synthetic base stocks and carefully selected additives to provide excellent protection against wear, deposits & sludge build-up and help protect engines even under extreme conditions. It also protects vehicle emission system & turbocharger components and has compatibility with ethanol containing fuels up to E85.
Features & Benefits
State of the art additive technology coupled with fully synthetic base fluids makes these oils very robust in terms of providing improved sludge protection, piston cleanliness, turbo-charger protection, seal compatibility, wear protection and compatibility with ethanol-containing fuels up to E85.
Offers excellent lubrication at extremely low temperatures and protects engine at high temperatures.
Superior low volatility characteristics reduce oil consumption and hydro-carbon pollution.
Advanced additive chemistry helps in emission system durability.
These grades are compatible with conventional passenger car motor oils.
Applications
North American, European & Japanese high output gasoline engines in passenger cars, sport utility vehicles, vans, and light-duty trucks where API SN and earlier API categories are specified.
Recommended for vehicles requiring high performance synthetic lubricants.
Vehicles running on ethanol-containing fuels up to E85 requiring such quality oils
Specifications, Approvals & Typical Properties
Has the Following Approval

0W-30

5W-30

API SN

X

X

Typical Properties

Test Parameters

ASTM Method

Typical Values

Viscosity @ 100 C, cSt

D 445

10.7

10.5

Viscosity Index

D 2270

180

158

Flash Point, C

D 92

220

222

Pour Point, C

D 97

-42

-36

TBN, mg KOH/g

D 2896

7.6

8.3

Density @ 15C, Kg/l

D 1298

0.8408

0.8561

CCS

D 5293

3340 at -35 oC

5770 at -30 oC

MRV

D 4684

12400 at -40 oC

12000 at -35 oC
Параметры: