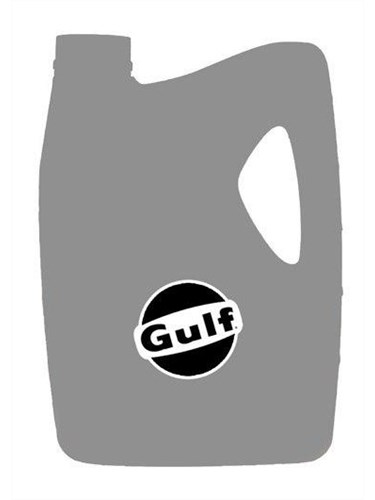 Gulf Syngear VA 75W-90
High Performance Long Drain Synthetic Axle Oil
Gulf Syngear VA is fully synthetic fuel economy axle lubricant designed for long drain intervals in latest heavy and medium duty commercial vehicles and off-highway equipment operating in most severe operating conditions. It is blended from synthetic base fluids and advanced technology additive system to provide extended durability of driveline components and enhanced fuel efficiency. Gulf Syngear VA possesses outstanding load-carrying capability and high viscosity index to provide effective lubrication in applications encountering high-speed/shock load and low-speed/high torque conditions and wide temperature ranges. It meets the most stringent requirements of Volvo Transmission Oil Specification 97312 for extended drain interval and also exceeds the requirements of Daimler, MAN and other major global OEM/ industry specifications.
Features & Benefits
Exceptional thermo-oxidative stability helps in extending the oil life – significantly longer than conventional gear oils
Superior frictional properties and low viscosity profile provide improved fuel economy
Unique additive technology provides outstanding load bearing characteristics resulting in longer gear and bearing life and hence reduced maintenance costs and increased vehicle uptime.
Effective rust and corrosion protection, especially to copper and its alloys reduces wear, extends synchroniser life and improves shifting performance
Outstanding low temperature fluidity reduces wear at start up even under low ambient temperatures
Exceptional shear stability helps in retaining viscosity and film strength to protect against wear even under severe operating conditions

Excellent dynamic and static seal compatibility and seal protection minimises seal leaks and thus reduce overall lubricant usage over the entire life of the equipment.
Applications
Exclusively developed for Volvo Axles (approved against Volvo Transmission Oil Specification 97312) and axles of other OEMs like Daimler, MAN, TATRA where such quality oils are required.
Gear boxes requiring oils meeting Scania STO 1:0 specification
Heavy duty on-highway vehicles and off-highway equipment transmissions, axles and final drives where API GL-5 and MIL-PRF-2105E quality oils are specified
Not recommended for automatic transmissions and limited-slip differentials
Specifications, Approvals & Typical Properties
Meets the following Specifications
75W-90
API GL-5, MIL-PRF-2105E
x
Daimler 235.8, MAN 342 Type-S1and MAN 341 Typ Z2, Scania STO 1:0
x
ZF TE-ML 12B, 16F, 17B, TATRA
x
Has the following Approvals
Volvo Transmission Oil 97312 (Volvo STD 1273,12)
x
MAN 342 Typ S1 and MAN 341 Typ Z2
x
Typical Properties
Test Parameters
ASTM Method
Typical Values
Viscosity at 100 ºC, cSt
D 445
16.8
Viscosity Index
D 2270
160
Flash Point, ºC
D 92
200
Pour Point, ºC
D 97
-50
Density @ 15ºC, kg/l
D 1298
0.867
Параметры: